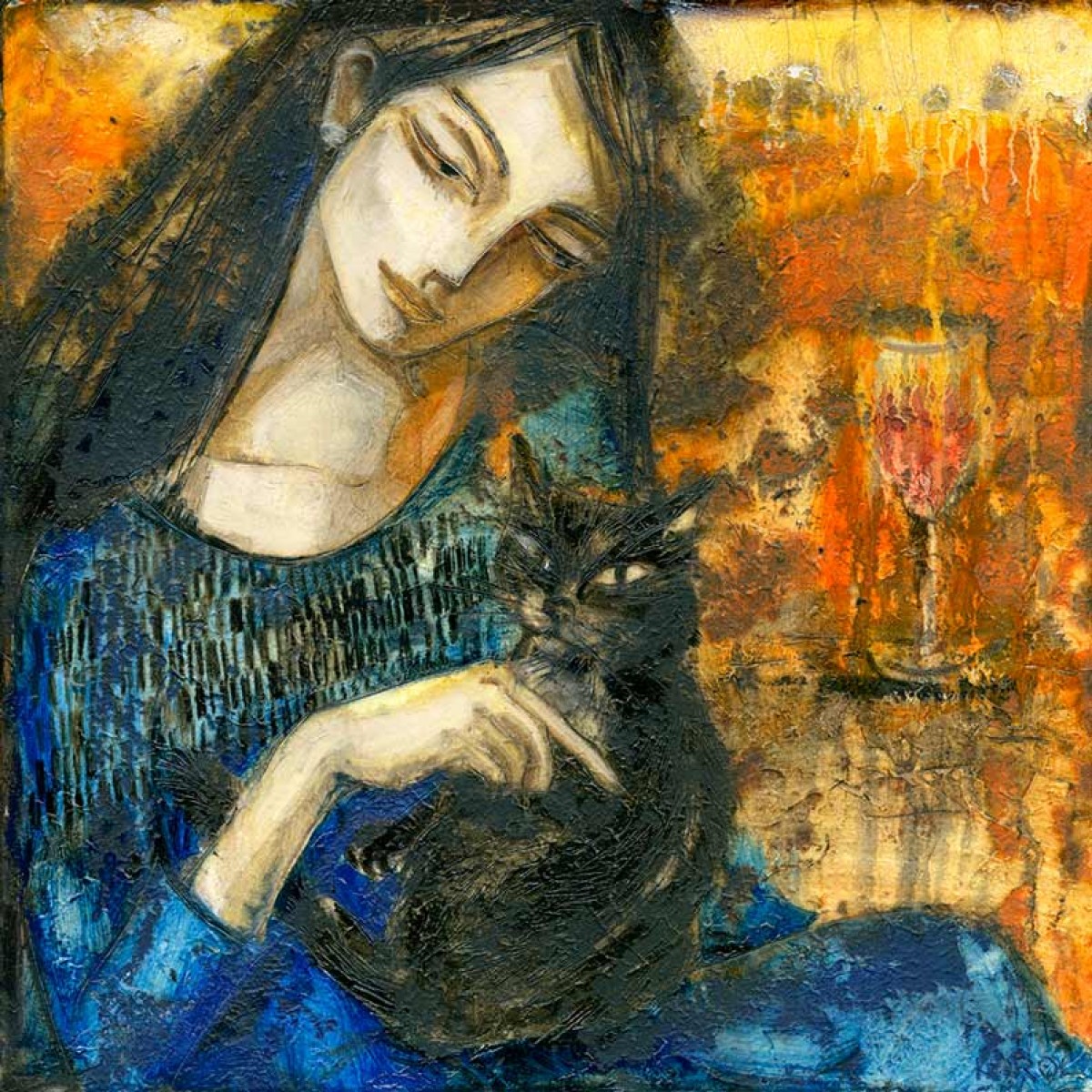 Feeling Blue - Original
Medium: Oil on canvas.

Size: 60 x 60 cm


Lady wearing a blue dress sits with a small black cat sitting on her lap. Contemplative and curious.


This picture was painted in July 2019.

Original Artwork currently available online or can be viewed in the Irish Design Gallery, Moran Park House, (beside dlr Lexicon), Queens Road, Dún Laoghaire, Co. Dublin,


Free shipping to anywhere in the world.