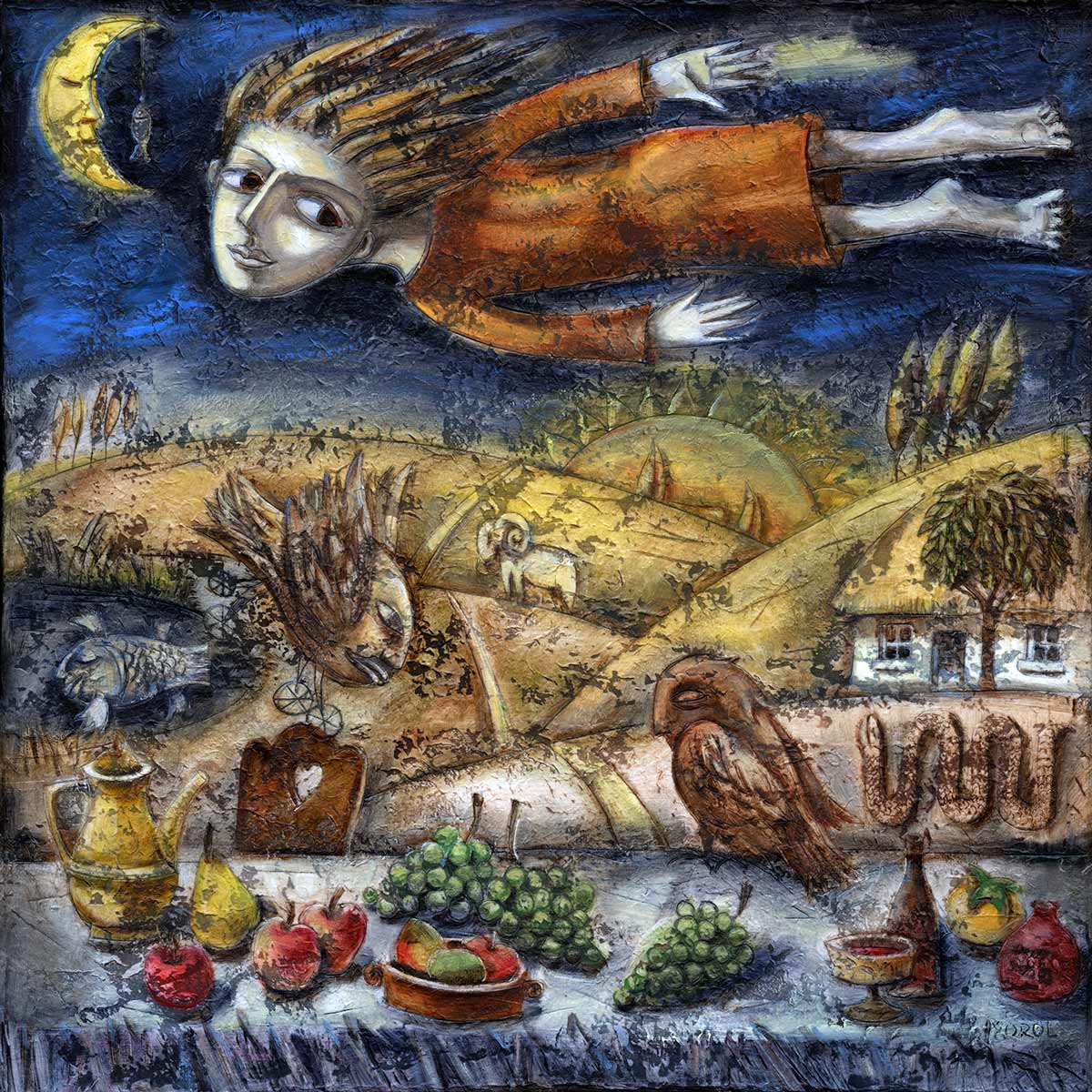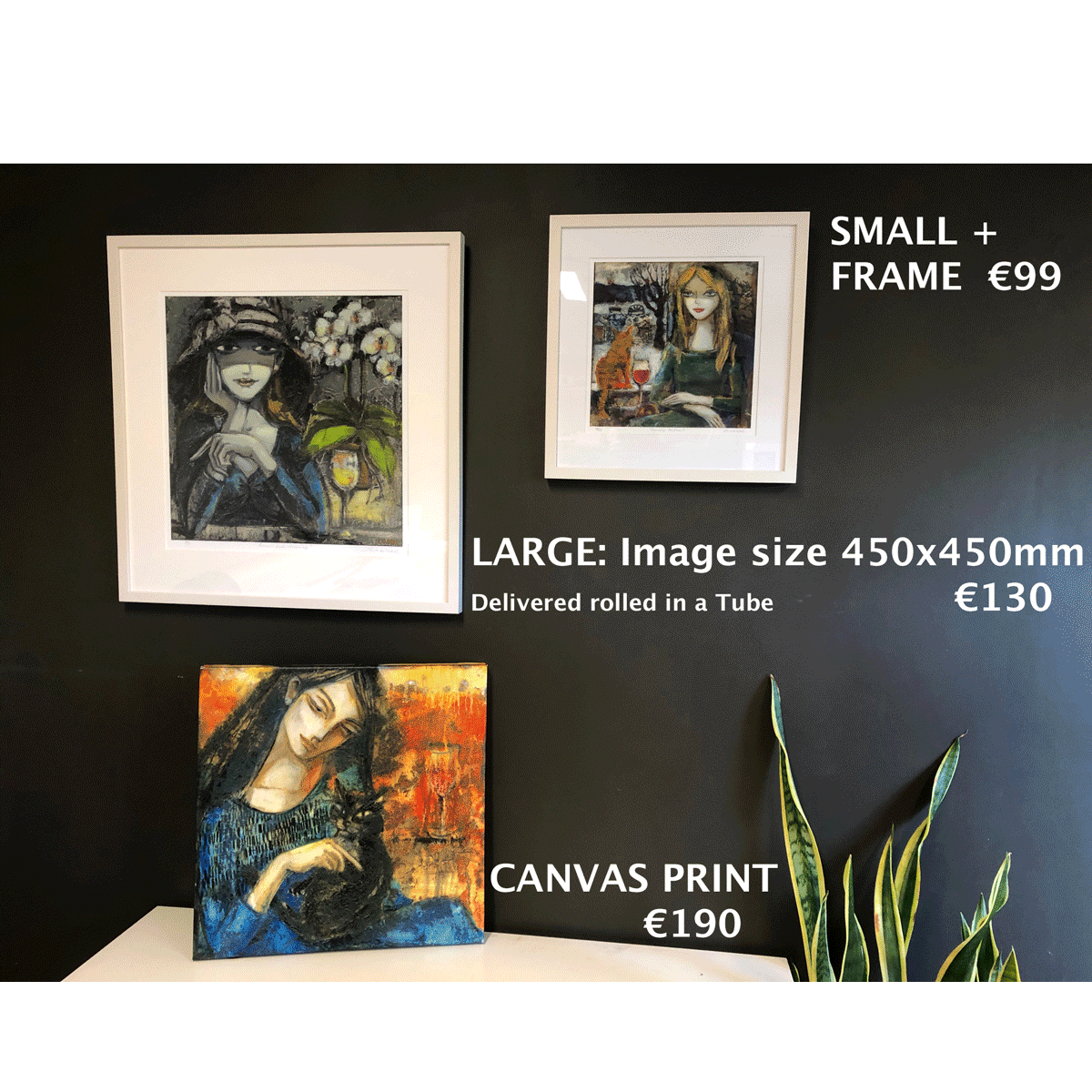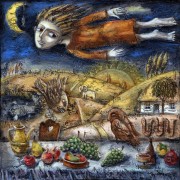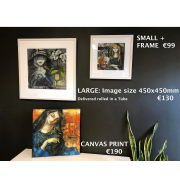 Limited Edition Giclée prints on 340gsm Cotton Rag Archival Paper.

Edition Print: 350 (250 small size and 100 large size)
Choice of sizes:
SMALL: Image size 280 x 280 mm plus a border of 30 mm top and sides 50 mm on bottom. Print is delivered in a mount. (€65.00)
SMALL + FRAME: Print mounted in White Limed Wooden Frame 400 x 420 mm or 16"x16.5" (€99.00)
LARGE: Image size 450 x 450 mm plus a border of 30 mm top and sides 50 mm on bottom. Print is delivered rolled in Tube. (€130)
CANVAS PRINT: For a look as close to the original painting as possible, then a canvas print can't be beaten. The original painting is scanned in high definition, it is then printed on high quality canvas and a coating of gel medium is brushed onto canvas to both protect and enhance the print. The canvas is then stretched over solid wood stretcher bars which are 40mm deep. Excellent value for money. (€190)
Each print is signed and numbered by the Artist.
This is a painting that came from an old fable. A story of Rokslana, a beautiful young girl who was abducted and taken away to a far off country. At night she would fly through her dreams back to her homeland and all her happy memories.
Sultan Suleyman "the magnificent" was not only a brilliant administrator and military leader, he was also a poet,

"Throne of my lonely niche, my wealth, my love, my moonlight.
My most sincere friend, my confidant, my very existence, my Sultan, my one and only love.
The most beautiful among the beautiful...
My springtime, my merry faced love, my daytime, my sweetheart, laughing leaf...
My plants, my sweet, my rose, the one only who does not distress me in this world...
My Istanbul, my Caraman, the earth of my Anatolia
My Badakhshan, my Baghdad and Khorasan
My woman of the beautiful hair, my love of the slanted brow, my love of eyes full of mischief...
I'll sing your praises always
I, lover of the tormented heart, Muhibbi of the eyes full of tears, I am happy."
Original Painting (SOLD)
Original painted 2011
80x80cm
Oil on Canvas