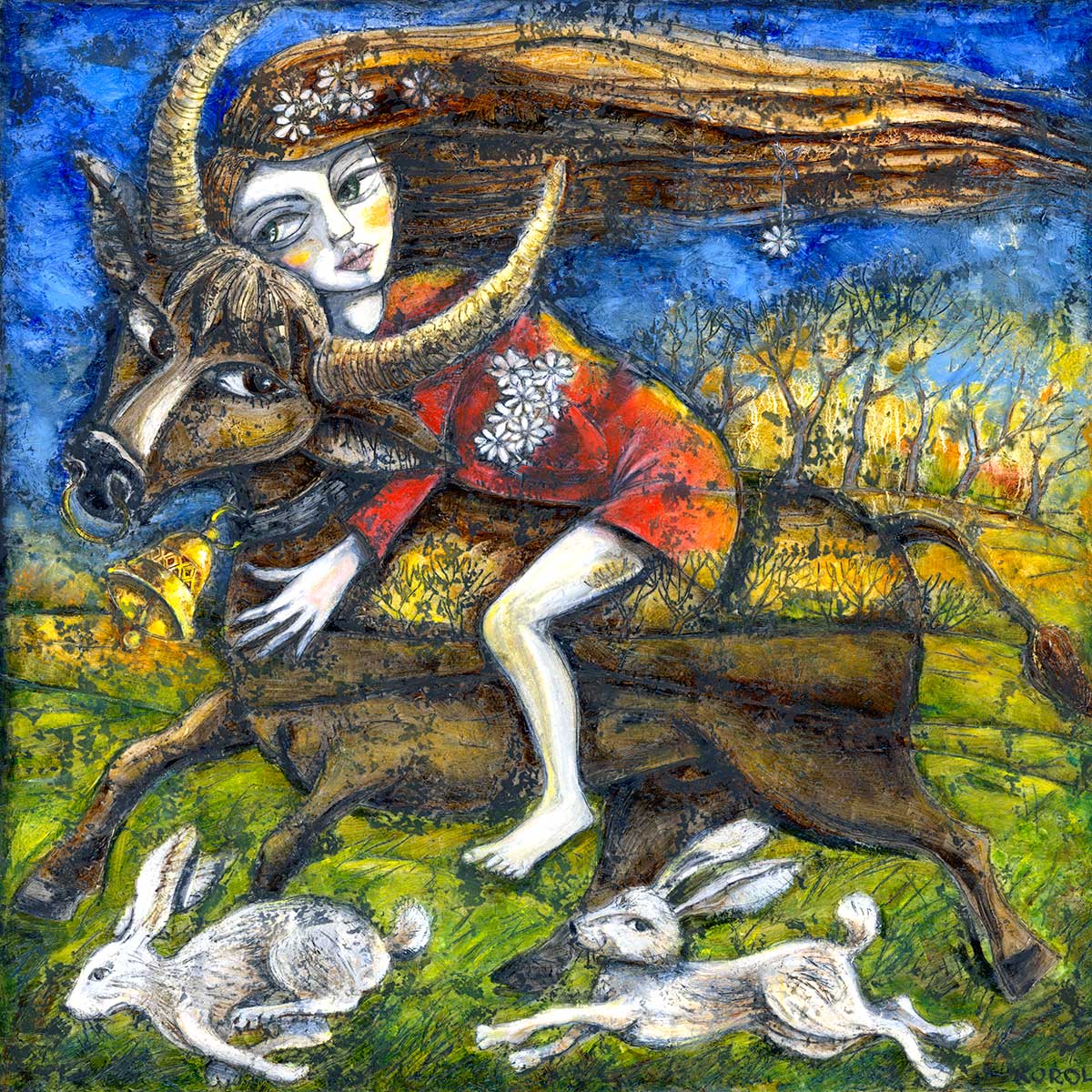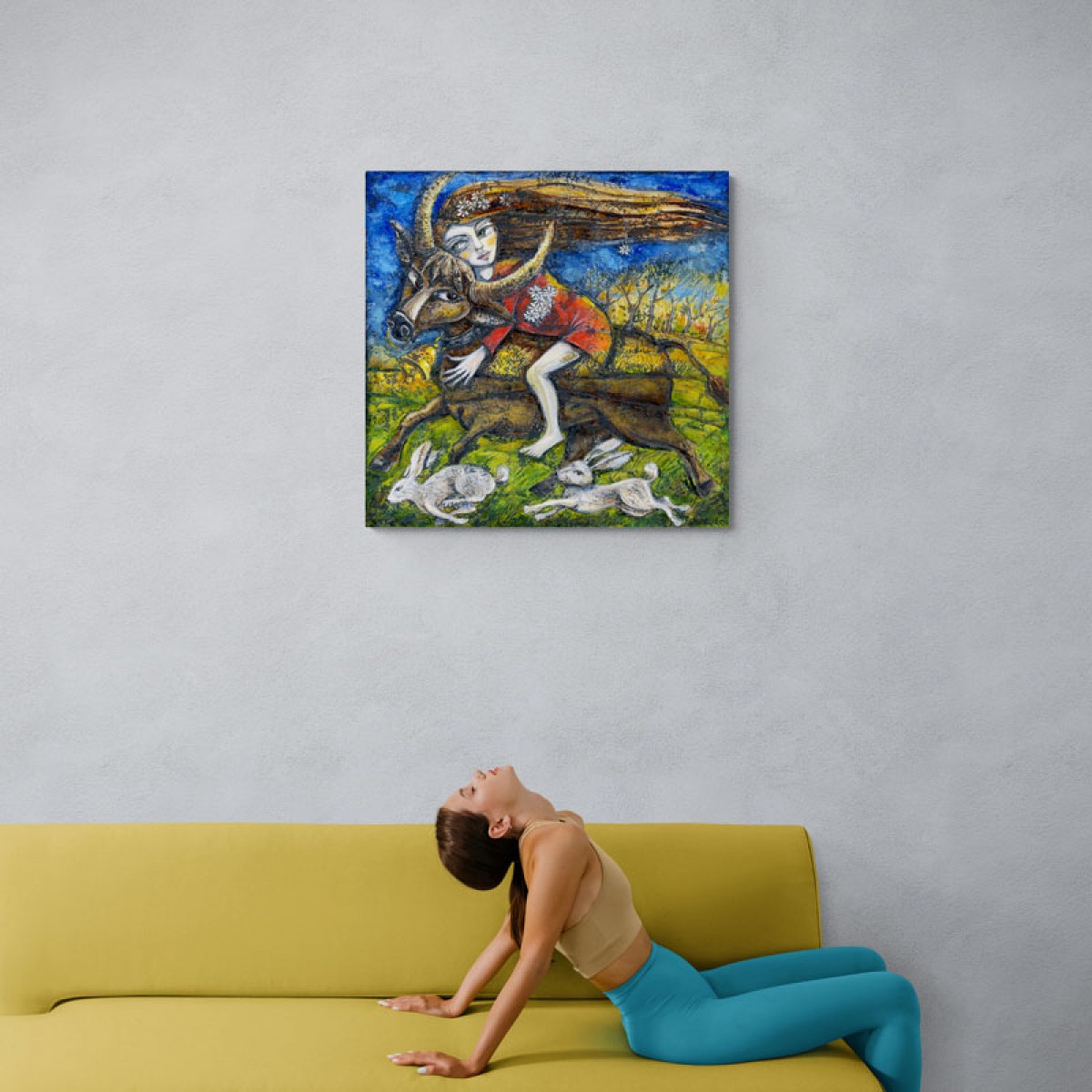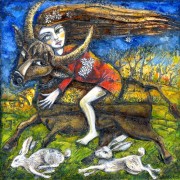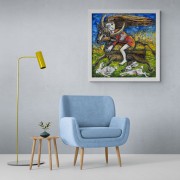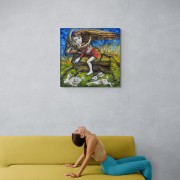 My Latest Painting.

The tragic war which is going on now in Ukraine brought this myth up from my memory. People forced to leave their beautiful country and look for a new life, in Europe. Today Ukraine is fighting for democracy and European values and the right to be part of it.

The Myth of Europe

This Greek myth is about a beautiful girl that was abducted by Zeus the chief of the Gods. The remarkable thing is that this girl gave her name to the whole continent of Europe. Her story has been very popular and has been an inspiration for many artists since ancient times. It has been depicted in many pieces of art, ceramics and coins.

According to the legend Europa was the epitome of feminine beauty on Earth. She was a daughter of Agenor, a Phoenician King. Zeus once saw her on the seashore with her friends, he was so captivated with her beauty that he fell in love with her. Immediately he took the form of a bull with a wonderful body and gem-like horns. Zeus persuaded her to climb on his back and he ran to the sea and carried her away to the island of Crete.


Limited Edition Giclée prints on 340gsm Cotton Rag Archival Paper.

Edition Print: 150 (100 small/med size and 50 large size)
Choice of sizes:
SMALL: Image size 280 x 280 mm plus a border of 30 mm top and sides 50 mm on bottom. Print is delivered in a mount. (€65.00)
SMALL + FRAME: Print mounted in White Limed Wooden Frame 400 x 420 mm or 16"x16.5" (€99.00)
LARGE: Image size 450 x 450 mm plus a border of 30 mm top and sides 50 mm on bottom. Print is delivered rolled in Tube. (€130)
CANVAS PRINT: For a look as close to the original painting as possible, then a canvas print can't be beaten. The original painting is scanned in high definition, it is then printed on high quality canvas and a coating of gel medium is brushed onto canvas to both protect and enhance the print. The canvas is then stretched over solid wood stretcher bars which are 40mm deep. Excellent value for money. (€190)
Each print is signed and numbered by the Artist.
Original Painting

Original painted May 2022
812 x 812mm (32" x 32")

Oil on Canvas
SOLD