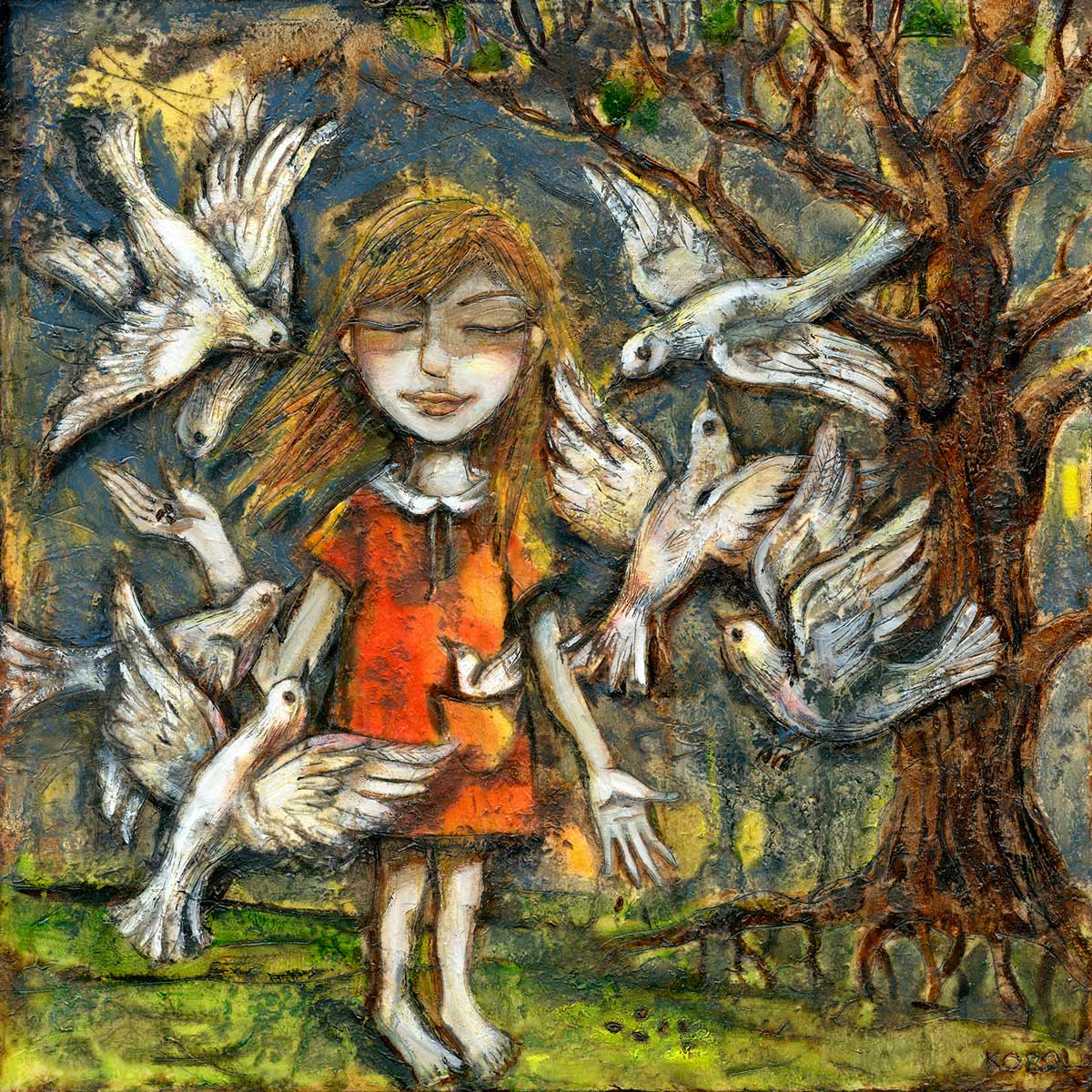 Peaceful Dreaming - Original
A girl is surrounded by flying white doves. She has her eyes closed and her palms open, blissfully unaware of the birds. There is a large tree with roots hugging the ground. Original artwork and print for sale in Dublin, Ireland.


This picture was painted in April 2019.
Original painting in oil on canvas and measuring 80 x 80 cm.

Painting is on a deep stretcher and is floated in a white box frame. Overall size is 95 x 95 cm.
I ship worldwide.
Limited Edition Prints Available