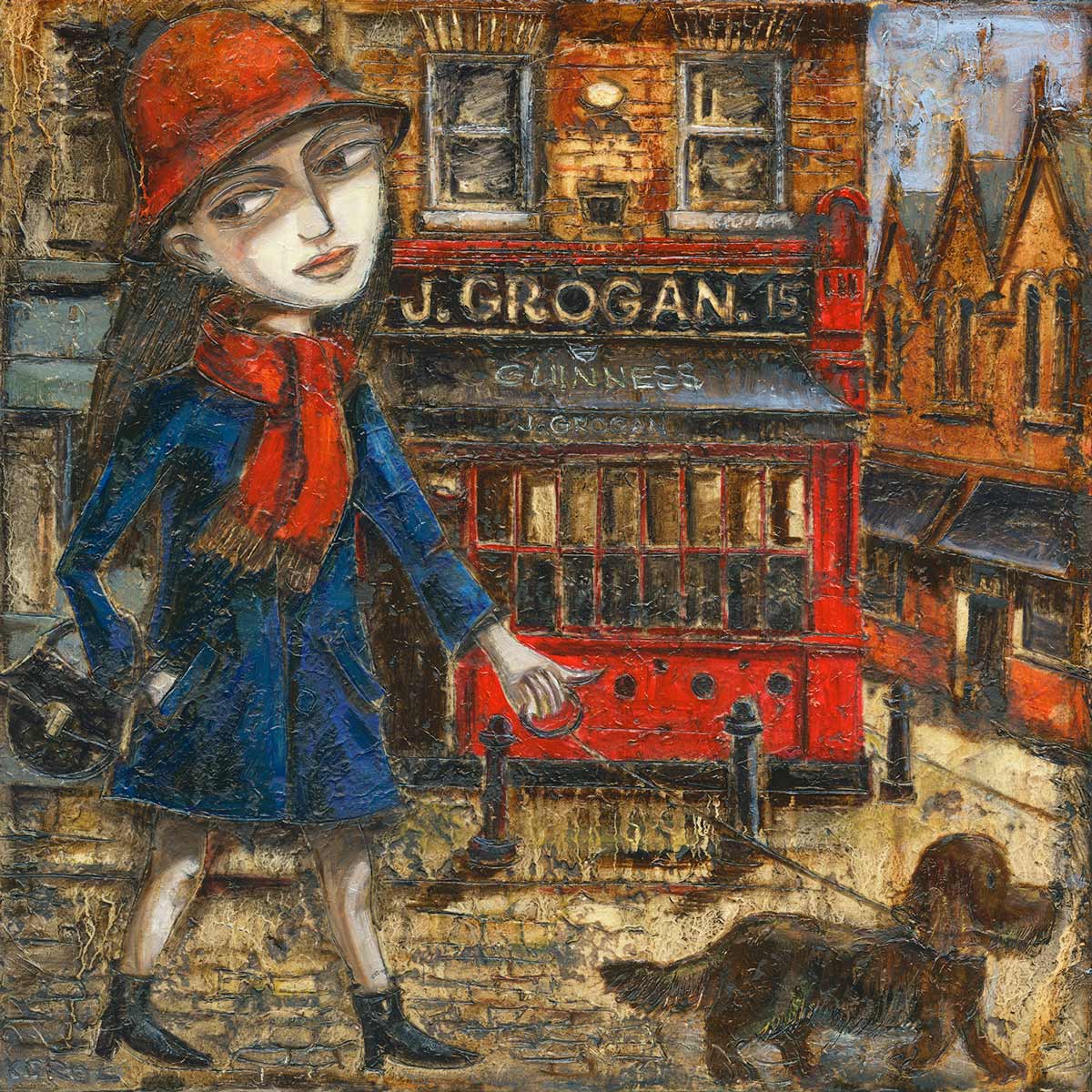 SOLD
Day in the City - Original
A Day in the City walking the dog past Grogan's pub in Dublin. Grogan's is a popular hangout for artists. Indeed it's walls a covered in local art and it is very easy for visitors to strike up a conversation whilst enjoying a pint of ale.
Original Painting (SOLD)


"Day in the City"
Painted July 2018
Oil on Canvas
60 x 60 cm
Painting is on a deep stretcher and is floated in a white box frame.
Overall size is 75 x 75 cm.
I ship worldwide.
Limited Edition Prints Available