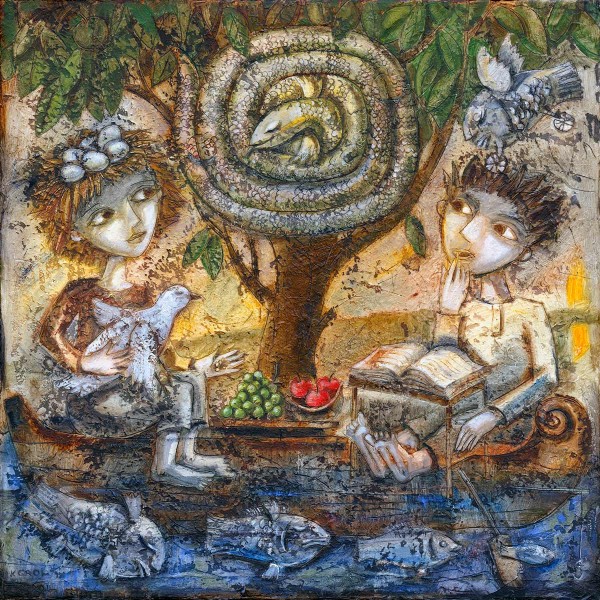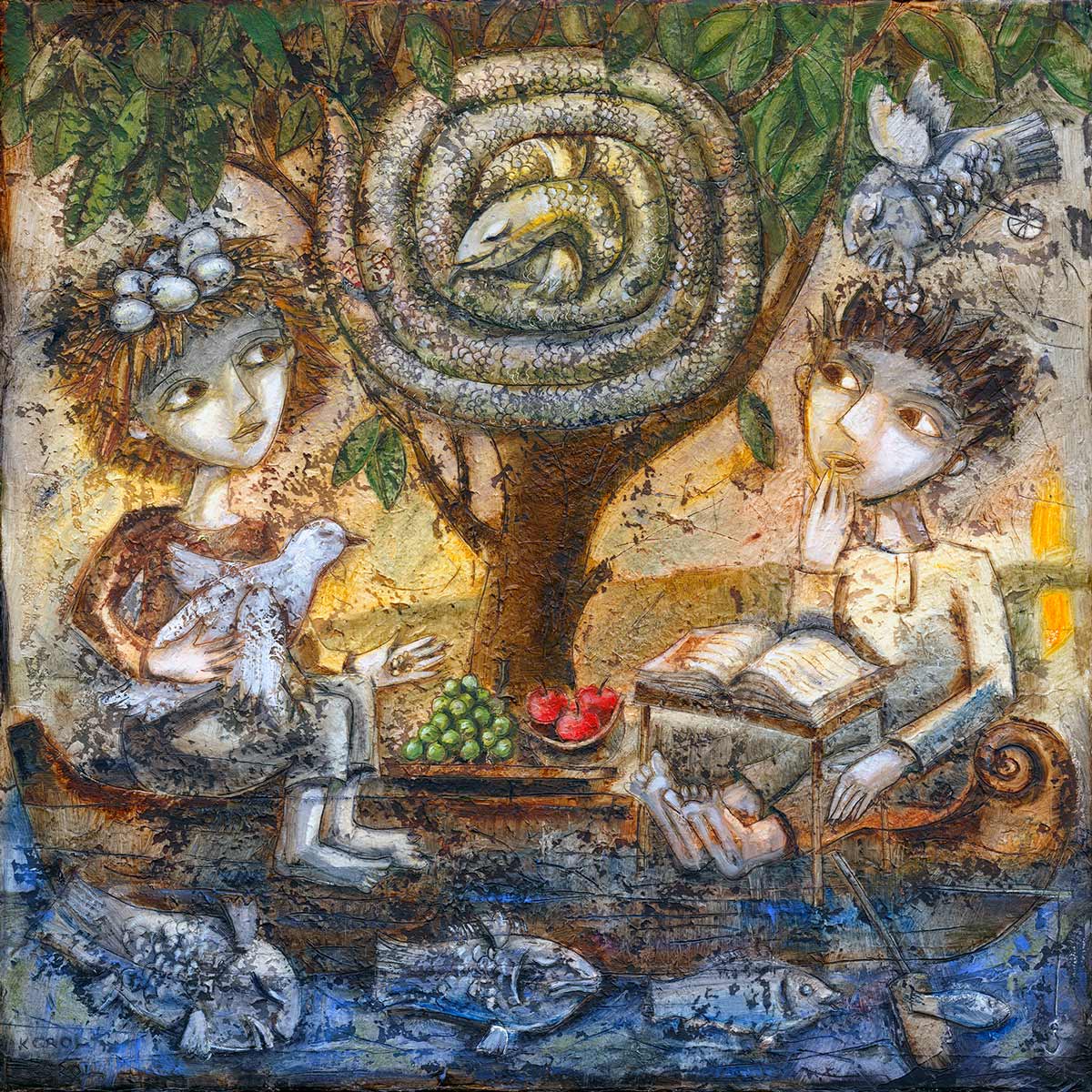 A Journey
A man and a woman set off on a journey with everything they need in their boat. This painting is full of religious symbolism, the serpent in the tree, apples, fish, the book of knowledge. It could be Adam and Eve.
Number of prints in edition is limited to: 350 (200 small size and 50 large size)
This Fine Art Giclée is printed on 100% Cotton Rag 340gsm Archival Paper.
Choice of sizes:
Medium: Image size 280 x 280 mm plus a border of 65 mm top and sides 80 mm on bottom. Print is delivered in mount. (€65.00)
Large: Image size 450 x 450 mm plus a border of 30 mm top and sides 50 mm on bottom. Print is delivered rolled in Tube. (€130)
Print is signed by the Artist and blind stamped for added authenticity.
Canvas prints.
For a look as close to the original painting as possible, then how about a canvas print. The original painting is scanned in high definition, it is then printed on high quality canvas and finished with a varnish brushed onto canvas to both protect and enhance the print. The canvas is then stretched over solid wood stretcher bars which are 40mm deep. Excellent quality and free shipping anywhere in the world.

Original Artwork (SOLD)

Oil on Canvas,
80x80 cm,
Painted in May, 2011.

Free shipping to anywhere in the world.