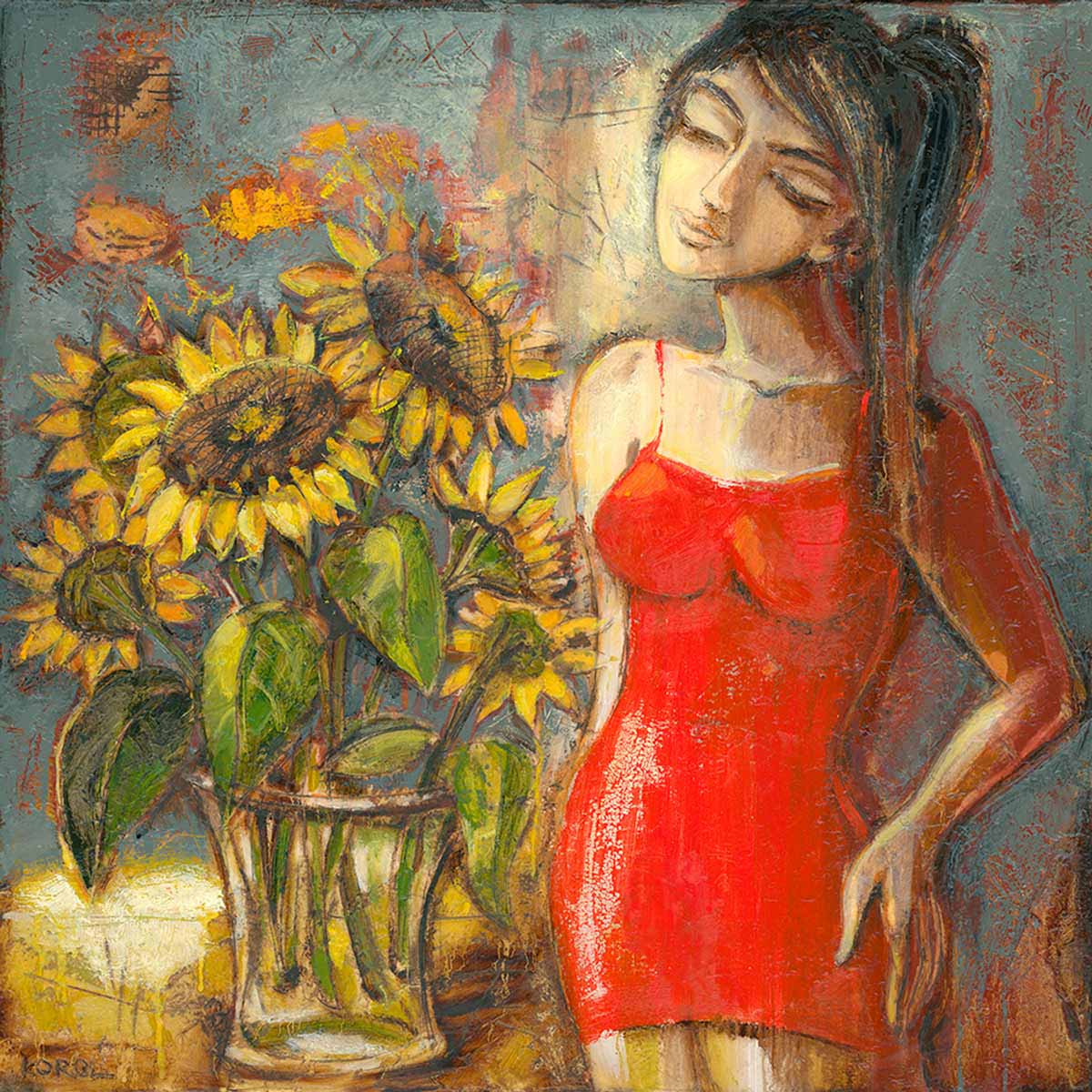 Language of Flowers - Original
Medium: Oil on canvas.
Size: 90 x 90 cm.


Large painting in oil on canvas of sunflowers and a lady standing in a red dress. The flowers are talking to me.
This picture was painted in June 2018 as a nude but then reworked in January 2020 so that the lady is dressed in red.
Delivered on a deep edge stretcher, ready to hang on wall.

I ship to anywhere in the world.

Painting currently available online or can be viewed in artist's Studio.