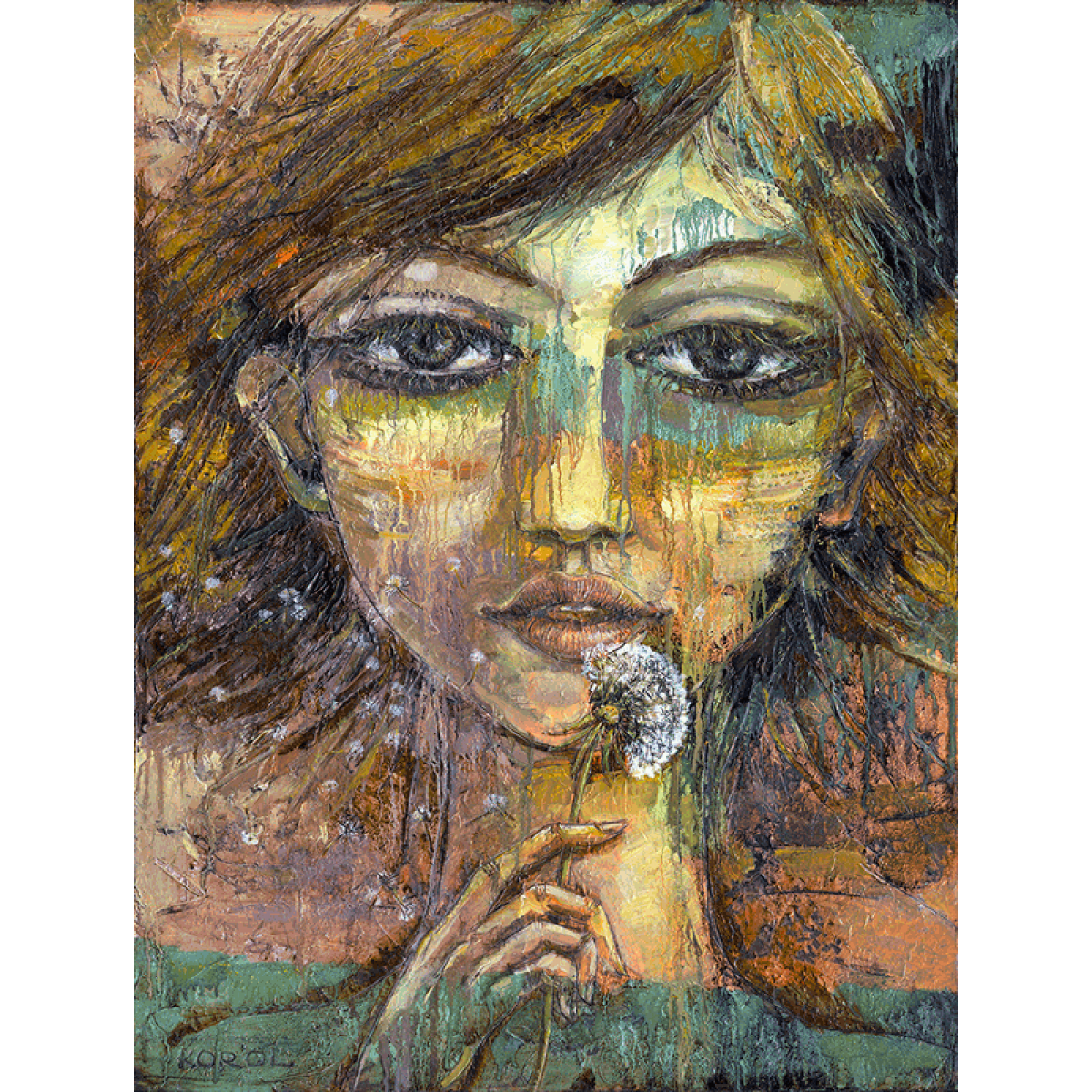 I Wish - Original
Contemporary oil painting on canvas. Portrait of a girl blowing a dandelion and wishing for the thing she loves. Young innocent and pure.
Original Artwork:
This picture was painted in December 2017.
The original is painted in Oil on Canvas, 75cm x 100cm and is stretched on a deep 45 cm stretcher
€4500.00
Painting currently available online or can be viewed in artist's Studio.